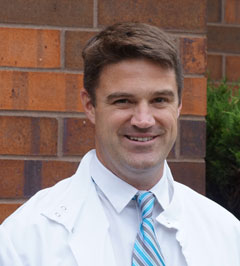 Mike Henrickson, DDS
Dr. Mike Henrickson grew up in the greater Minneapolis – St. Paul area. As a son of Dr. Myron Henrickson, who was also a dentist, Dr. Mike aspired to continue in his father's footsteps. He attended the University of Minnesota School of Dentistry and received his Doctor of Dental Surgery degree in 2004. After graduating from dental school, he attended the University of Florida and completed Advanced Education in General Dentistry, gaining priceless experience in procedures that are mainly done by specialists. While participating in this program, Dr. Mike completed the Dawson series on occlusion and worked with some of the most respected dentists in the world. After completing his residency in 2005, he joined his dad in Maplewood and became the owner of Henrickson Dental in 2008; his father retired in 2014.
Dr. Mike has completed many continuing education courses, and he attends monthly meetings with a Seattle Study Club. He is also a member of The Academy of General Dentistry, the Minnesota Dental Association, and the American Dental Association. Dr. Mike Henrickson has mentored many newly-graduated dentists, and he has lectured on various topics in the field of dentistry.
Dr. Mike provides superior dental care by incorporating patient education, comfort, and technology. He also knows how important it is to give back. Dr. Mike organizes volunteering events for his office, such as serving meals at The Ronald McDonald House, preparing meals for Feed My Starving Children, and planning an annual dental mission trip with Great Shape, Inc., the 1000 Smiles program where he and his team travel to Jamaica to provide dental treatment to adults in the rural communities.
In his free time, Dr. Mike enjoys spending time with his wife, Laura, their son, Max, and their daughter, Madeline. He is also an avid sports fan who loves skiing and playing golf, tennis, and hockey.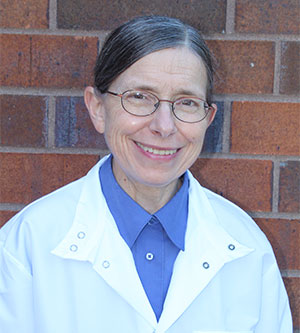 Dr. Ballinger, DDS
Dr. Ballinger comes to us with an education from The University of Minnesota School of Dentistry, where she graduated with honors in 1998. She decided to further her education by enrolling in the Advanced Education of General Dentistry while working for a prosthodontist in the evenings.
Dr. Ballinger has years of experience in all areas of dentistry and is grateful to have the education and the abilities to treat her patients-seeing each of her patients leave the office with a healthy, happy smile is her goal each and every day.
In her free time, Dr. Ballinger can be found with friends and family. She enjoys gardening and spending time outside.
Meet Our Team
At Twin Cities Modern Dentistry, we are pleased to have a dental team that is full of committed, knowledgeable, and skilled dental professionals. We love helping our patients achieve beautiful, healthy smiles that help increase their self-confidence, and we want do all we can to help you feel comfortable during every visit. We welcome you to get to know our team before your visit with our dentists in Burnsville, Minnesota, and we look forward to getting to know you!
Jackie, Dental Hygienist
Jackie attended Rasmussen College for an Associate of Applied Science degree in business management, with a double emphasis in sales and marketing and medical. She then earned her Associate of Applied Science in dental assisting and dental hygiene from Herzing University. Jackie is passionate about her profession as a dental hygienist and loves interacting with the patients and motivating them to better care for their oral health. Her passion, energy, attention to detail, empathy, and efficiency make her a great asset to our practice, and she loves working together as a team to help patients. When Jackie is not at work, she enjoys spending time with her son, Jeantaé, and her dog, Daisy, as well as reading, cooking, baking, travelling, relaxing, and taking long walks. She also volunteers with Great Shape, Inc. in Jamaica and Give Kids a Smile in the US, and is a greeter at her church.